So, I tried to test an iCal import. Same test I have tried before. This time I received the following message: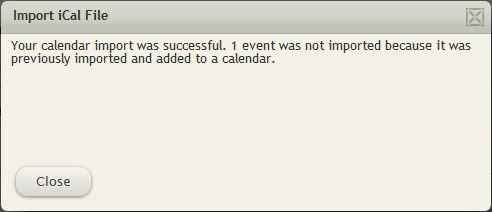 I know I have deleted the test event that was imported via iCal. It doesn't exist on any of the calendars I have permissions to edit.
Devs: Does the iCal import keep a history of what has been imported? Is this a product of the classic calendar import process?