I am trying to help out one of our units with an odd error that I cannot reproduce.
They have a YW calendar and would like to add a member by name with View/Edit permissions. When they add the member, they receive the following prompt.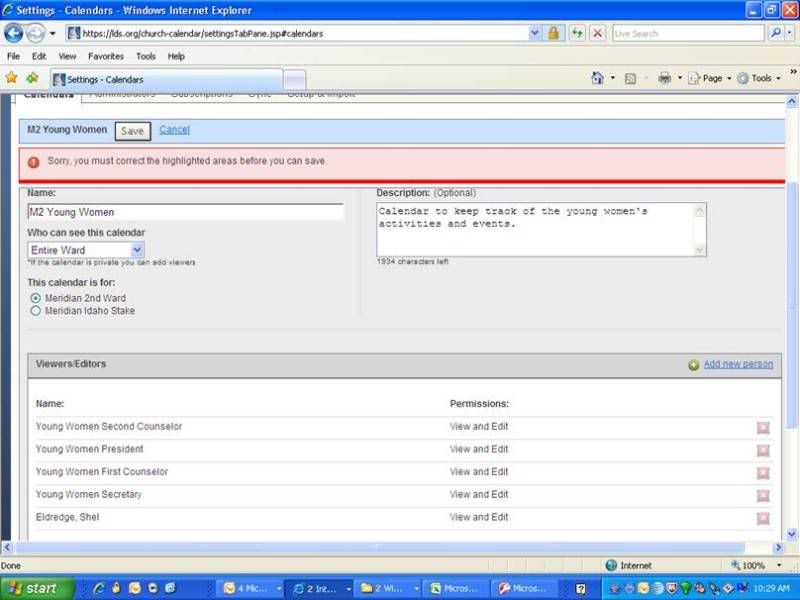 The are prompted to correct the highlighted area, but nothing is highlighted! I suggested checking to make sure they are an administrator, using a different browser, adding an editor by calling or trying to add the same member by name on a different calendar.
Any other ideas or suggestions? Or is this some odd bug related to just this calendar?